THE BIGGIES NOT TO BE MISSED IN THE NEXT 6 MONTHS :
January
:
-
L'OR des INCAS
till February 6th, 2011; if you haven't had enough of gold with Bulgari.
-
ROMANOV, TSARS COLLECTIONNEURS
ESTERHAZY, PRINCES COLLECTIONNEURS
from January 26th till May 26th, 2011.
The story of both families of course as a starter and the fabulous collections of the European head families who had agents wandering through Europe to purchase the best in art : Rubens, Greuze, Poussin, Van Dyck to name a few.
http://www.pinacotheque.com/
-
DAVID GOLDBLATT
: January 12th till April 17th, 2011.
An 80 year old photographer still on the road . South African David Goldblatt's vast, large format photographs of barren landscapes, scattered with incomplete housing developments and abandoned settlements, introduce an atmosphere of ruin and isolation which permeates his photographs.
Goldblatt shows the South Africans like you will never see on your screen : he got into the housings in the townships, took pictures of poeple being expelled, real misery.
http://www.henricartierbresson.org/
-
CRANACH
from February 9 till May 23rd, 2011.
Nice, gentle lady. Want anymore ?
They're all blond, large forehead full of great plans obviously. We'll say that the era was very much into crime, to put it mildly.
CRANACH wasn't that well known and he is being placed back on the front with his beautiful virgins :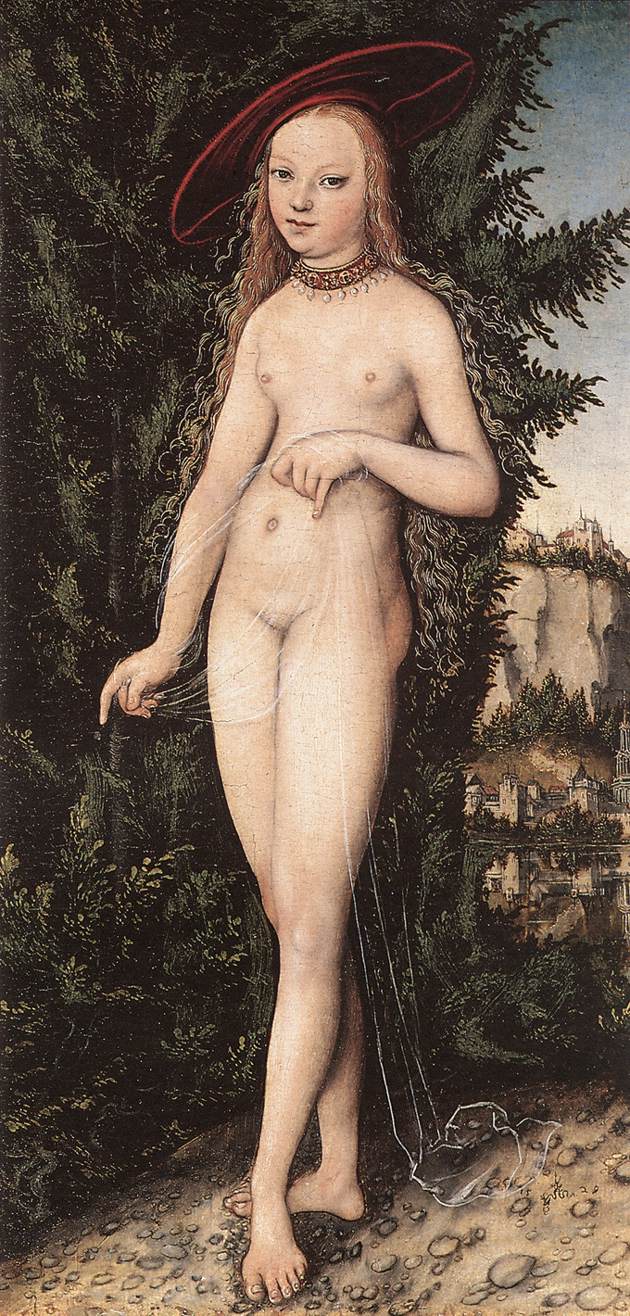 Why wear a hat ?!
Musée du Luxembourg
http://www.museeduluxembourg.fr/
And if it weren't enough of flesh, head to La Maison Rouge for a little cannibalism :
- ALL CANNIBALS
from February 12 till May 15th, 2011.
Taboo subject but depicted through the ages : Odilon Redon, James Ensor, Cindy Sherman, Wim Delvoye, Bettina Rheims all had something to do with it.
Need a picture ?! Definitely not.
http://www.lamaisonrouge.org/
And Thank God, we'll have in later Spring
MANET, REDON, KAPOOR,
and a more than romantic exhibit on
ROME
at the Grand Palais. More on it in Spring.