One is a total legend on the Right Bank of the Seine river while the other is the New style HERMES on the Left Bank.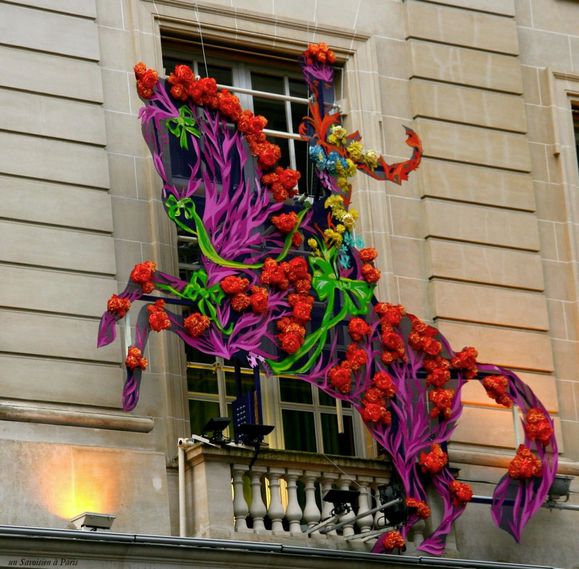 HERMES "Saint Ho" as the parisians call it.
HERMES has always been quite a "mousquetaire" in Paris organizing extraordinary events on the Seine River, or on its own walls. You could go by and suddenly hear the hoofs of a horse in the middle of the streets except there were NO horses in the streets; they were on the walls of HERMES !
The famous Leila Menchouri's displays
VS THE NEW HERMES STORE :
New Luxury has its emporium : 17 rue de Sèvres, 75006 PARIS
The florist at the entrance; did you know HERMES was also a florist ? Well, that 's New Style.
The exclusive book store on the left ? New Style Hermes too.
The tea room ? Who could have thought it might be possible to have a delicate and elegant snack at Hermes ? Left Bank .
Let's see in the months to come if there is really a battle going on !
http://www.hermes.com/