Day off for me today . And the motto of the day is :
SUPER SELFISH LOVELY DAY
!
To start the engine :
- a jogging in the streets of Paris with energetic dance music blasting like crazy in my ears ( it gives you such a frentic pace)
- starting point
TROCADERO
with the Eiffel Tower in a saddish greyish mood ( don't be influenced, keep on running ) :
I won't complain; there are Himalayas and Everests of snow in the US.
Running down to the bottom tip of the gardens then
back again running up the hill on the other side . The water is so tempting !
Then Avenue Georges Mandel and all it's Haussman noble buildings and "hôtels particuliers".
Then to the JARDINS DU RANELAGH where a few palaces overlook the daffodils
From there, between the Boulevard Lannes and rue de la Faisanderie lies a beautiful and exotic silent garden in place of the old railway tracks : a hidden jewel. You're all alone there with a full garden for yourself.
Who's shelter is this ? For a lost racoon ?
Then AVENUE FOCH which is all up hill and a good for your thighs, no bullshitting there; you run faster then the cars stuck in incoming traffic at this early hour of the day.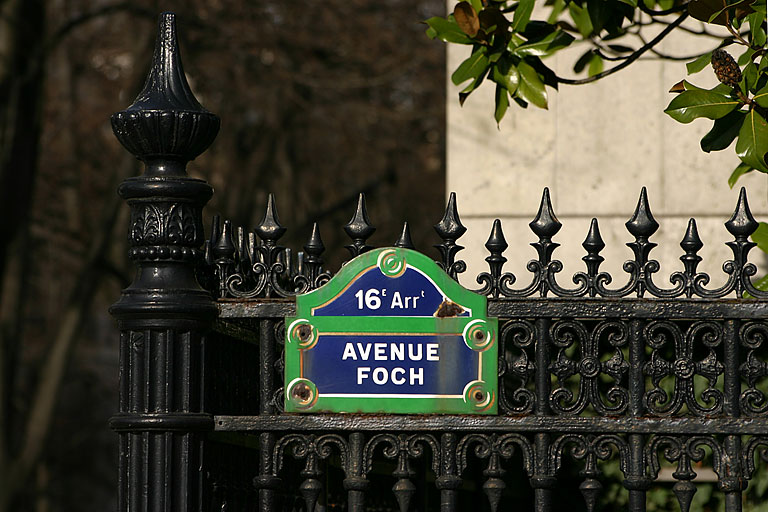 Not an exhausted me ! This is NOT appropriate today !
Down the CHAMPS -ELYSEES
then turn between the PETIT PALAIS and the GRAND PALAIS
and back to TROCADERO by the Seine river banks.
A full hour of beautiful Paris !
After about a dozen hours in a steamy bath , back to the road again.
And today the "PORTRAIT DE RUE" is Rue and Faubourg SAINT HONORE with its smart shops are lined up along this long busy street like the good soldiers of a perfect alphabet.
A -
like APOSTROPHE and ALBERTA FERRETTI's light as a feather mousseline dresses.
Alberta Ferretti New Spring Collection 2011
B-
starts with the
BRISTOL HOTEL
and it's diplomat clientele,
BARBARA BUI, BOTTEGA VENETA,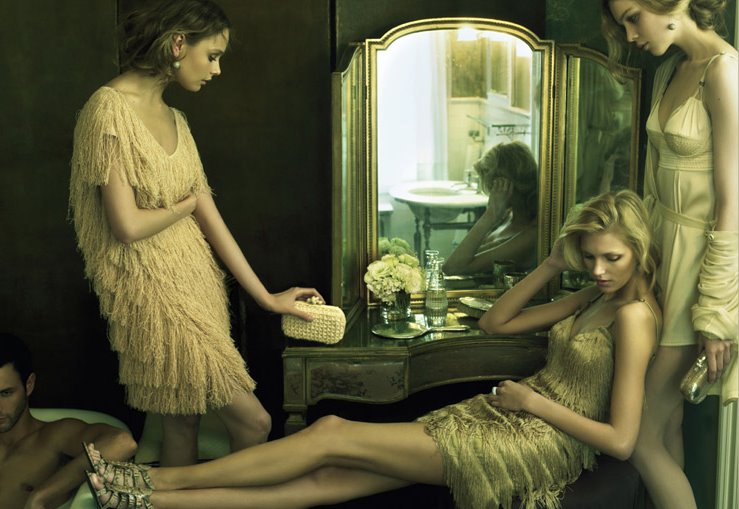 Bottega Veneta
BURMA and its fake elegant jewellery,
BOUCHERON and its real luxurious fruity jewellery ( they are not one next to the other so there's no possibility to be mistaken if your Dear takes you to Burma instead of Boucheron !) and BROOKS BROTHERS for a spick and span white shirt.
C
- stands for
CARON
and its delicate boudoir swan powder buffs
CHOPARD and CARTIER for a little more jewellery as by this time you still don't have all fingers covered; but we'll get there !
Cartier New 2011 Collection
COLETTE with the music full blast, the scented candles full sniff, CHANEL with the girls all red haired this week, CAMPER for the ones who still don't know JIMMY CHOO .
Colette's training shoes module
D -
for
DOLCE & GABBANA
who could not be elsewhere for sure.
Dolce and Gabbana
E
-
ETRO
with it's subtle Italian mix of colour and textures.
F-
as Italian and silky as
SALVATORE FERRAGAMO
scarves and
FRETTE
satin sheets.
G-
hangs at every lady's arm under the
GOYARD
monogram , but is also a strong and omnipresent oxymoron for
GUCCI
, another of those Italian seductors and
GIANFRANCO FERRE
is not far away either. Thank God that
H-
for
HERMES
is well there with its fabulous windows and extraordinary quality.
Hermes February windows by Leila Menchari.
Still some more HERMES for the pleasure of the eyes.
TOMMY HILLFIGER has caught sight of the right place to be, next to Brooks Brothers, hand in hand. And PIERRE HARDY is pacing the street with its square toe flats worn by Inès de la Fressange.
I

-
ILIAS LALAOUNIS
is totally solar gold across the
COSTES HOTEL
.
J- JO MALONE embalms the Faubourg Saint Ho with its blend of basil, lime and mandarin toiletries, while JOSEPH has the best of coats and while JITROIS swallowseach body in the finest of leathers.
JITROIS
K -
will always be
PAULE KA
and Audrey Hepburn feminity.
Paule Ka
L
- is as fruity as the
LADUREE
macarons, as quenching as a
LANCOME
face cream, as high heeled as
LOUBOUTIN
and as nude as
LA PERLA
with a dashing dart of
LANVIN.
Lanvin
M-
is fighting the breeze and the snowy summits of the world with a
MONCLER
jacket, and as fluent in Italian as
MISSONI
and as copper colored as
MIU MIU
.
Miu Miu resort 2011 collection
N - is lost in a nowhere land.
O-
is as serious as an
OMEGA
watch.
P

-
is as gold as
POIRAY
and as colourful as
POMELLATO
with a "rock" zest of
PODIUM.
Podium jewellery
S-
is fun and cool as
PAUL SMITH
and its copper coins wall on the top floor, its thin coloured striped scarves and its eclectic library.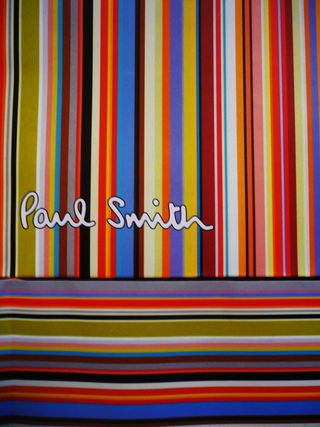 T -
walks in
TOD's
and travels with
TUMI.
U- is you.
V
- walks the runways in
ROGER VIVIER
and
VALENTINO
red dresses.
W
- is not too far and opened all year round Sundays included and reads like a new fiction novel or a stack of foreign magazines at
WHSMITH
.
Y -
is a legend :
YVES SAINT LAURENT
for ever !
Yves Saint Laurent
Z
- is in every girl's dressing room with its
ZARA
label or with its
ZADIG et VOLTAIRE
tag.