Normally a church looks more or less like this :
But then in the middle of Maastricht, this is how a church looks like :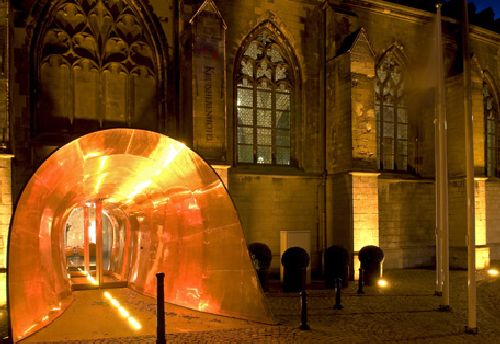 This is the entrance : a copper tunnel .
One of the side chapels is nothing more then a perfect place to enjoy a cigar with a fiery armagnac.
A Martini at the bar… Are we still in a church ?
Well, KRUISHERENHOTEL is definitely a place for a special retreat !
The 15th century monastery has become a unique architectural adventure created by HANK VOK.