" PETRELLE" is one of those incredible restaurant you're surprised to see still exist.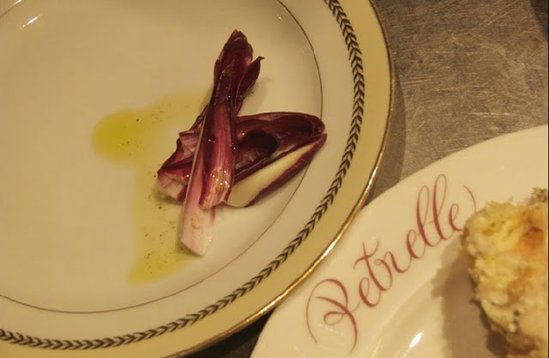 Thought you had tha tmuch to eat ? Hang on, this is one of the pictures you see on their website ! They're not afraid to scare us off !
Right off the market.
Fresher, you cannot get.
The restaurant is the size of your closet.
Theatrical yet Parisian atmosphere.
An "at-home with friends feeling".
LE PETRELLE
34 rue Pétrelle
PARIS 75009
http://www.petrelle.fr/ a glimpse at the website and you're in : a video of the restaurant with the sounds of a day at Pétrelle. A truckload of Parisian charm.