Created in 1999, the Puces du Design are :

* An inevitable rendez-vous for design lovers : you.

* A favorite place for strolling at the water's edge : not the beach side, but not bad.

* A good place for buying exceptional or historical pieces, fun pieces are always tempting, there you go for a splendid week-end which will end up ruining you !

Besides the 100 antique dealers there will be special exhibitions :

* Jean-Louis Avril, born in 1935, has been one of the first designers to use cardboard for creating furniture... Before the trend of ecology, he made of this simple material a «buiding material». An avant-garde research presented on the stand of Flavien Gaillard Concept.

* «Made in Italie» : Les Puces du Design has chosen to celebrate the country of design : Italy. On the Puces du design several exhibitions will celebrate design «Made in Italy» with namely an event about Osvaldo Borsani on the stand Artefact Design and a presentation of the collection «locus solus» designed by Gae Aulenti and edited by Poltronova in 1963 on the stand XXO.

* « Tribute to the famous Gras lamps » : on Alaxandre Guillemain's stand .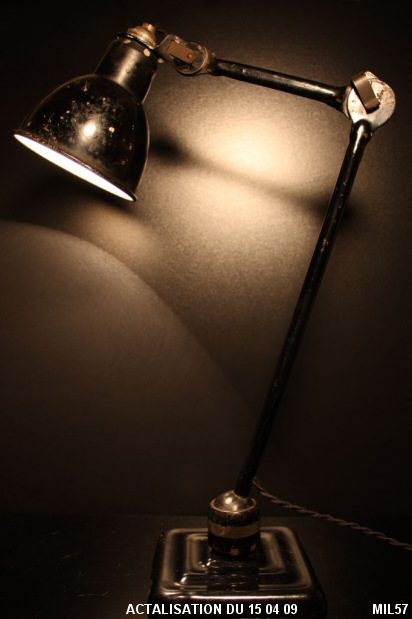 LES PUCES DU DESIGN
6,7 and 8 of May 2011
QUAI DE LA LOIRE
PARIS 75019
Metro : JAURES
Free … so that you can splurge on that fun lounge chair totally 50's ! Youpi , Ya !
From 10 am to 7pm and dance into the night on Friday 6th till 9pm.