I should play "pest" for a few second and make a test :
- Your closet looks more like picture A, B, C or D ? ! But, as I"m NOT a pest, I will let you have a look at those very different closets without any comment.
On my part, I will reconsider this week-end a fundamental change ; and of course will start by a shoe shopping sprint so that I will HAVE to have Mariah Carey's shoe living-room !
via deliciously organized
via Deliciously Organized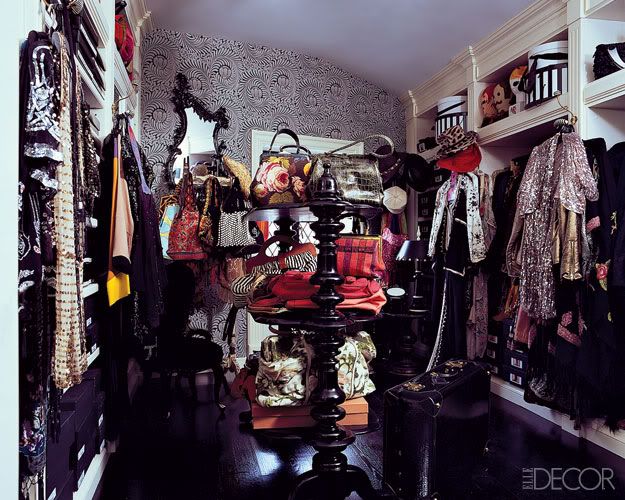 Anna Sui's den via
Pinterest