Chantilly, Sunday June 12th, 2011 : all the hats you can find in France are all turning heads at the PRIX DE DIANE-LONGINES.
At once a fashion show, a feast of champagne, stupendous lunches fit for the Royals.
It is as much about horse races than a sea of the most spectacular hats !
8 races 2100 meter long with 3 year old young horses, called "pouliches" in France.
Founded in 1843, the PRIX DE DIANE has always been a symbol of elegance and feminity with … a little sport !
HIPPODROME DE CHANTILLY
16 avenue du Général Leclerc
CHANTILLY
And talking about hats, it is iùmpossible not to mentionthe great and all mighty Philip TREACY and his mastery and real art regarding "HATTERY".
Surrounded with butterflies…
Stephen JONES comes into place ; hard not to notice him.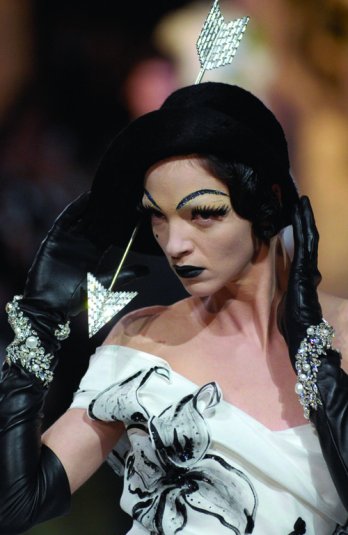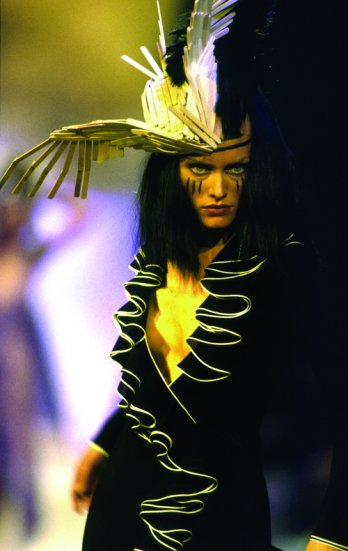 Horse guard in black and white.
After simplicity, comes simple glamour.
Sheikha Mozah and her simple and yet out of this world elegance with just a band of fabric.
Black or white : dashing