STEFANIE SCHNEIDER and her polaroids all faded at GALERIE CATHERINE ET ANDRE HUG till July 30th, 2011.
STEFANIE SCHNEIDER uses out of date polaroid films which gives this elusive yet super-real phenomena.
There are stories being played but what is it exactly , we have no clue. Let your imagination go about in the Mojave Desert and just feel the atmosphere saturated with heat, the real heat of the American West, those 50° which never cool off even in the middle of the night.
Sounds like a road –trip in California … Nostalgia when it grips you. Ouh !
Concentration, Girl, don't mess it up !
Reminds you of anybody ?
Siesta in the wild hot air of the West.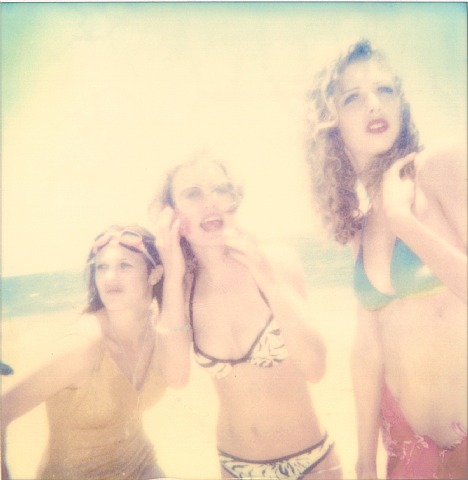 Like old times; sounds so familiar and yet, so far away…
Tenderness, gentleness, care.
Deep in her thoughts.
Hey You !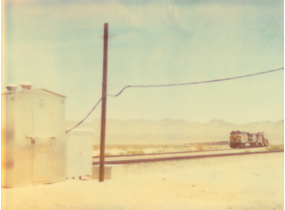 The Desert, a pole, dust.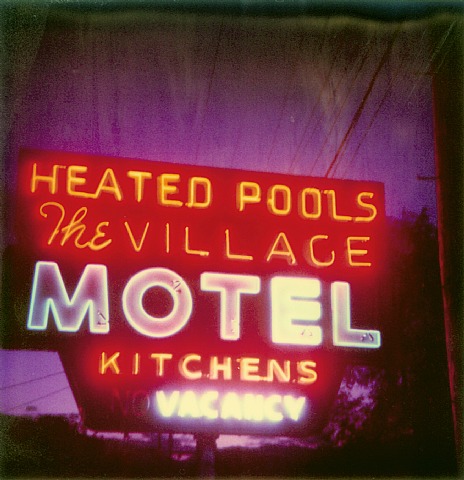 On the road
If after these pictures you don't dream of vacations in the West, then, something's
wrong.
GALERIE CATHERINE ET ANDRE HUG
40, rue de Seine / 2, rue d l'Echaudé
75006 PARIS
France
Tél. Fax : 01.43.26.93.75