Turn yourself into the most glam babe, become a living legend, be a myth with HARCOURT STUDIOS.
Marion COTILLARD by STUDIO HARCOURT
Laetitia CASTA by STUDIO HARCOURT
The STUDIO HARCOURT was created in 1934 by the LACROIX brothers who launched the Black and White Aesthetical photograph.
Their method is still very much the Studio's trademark and is based on 3 axles :
- facial lighting
- light from below
- light from the back
Now you know all the secrets of that idol look with a sprinkle of mystery.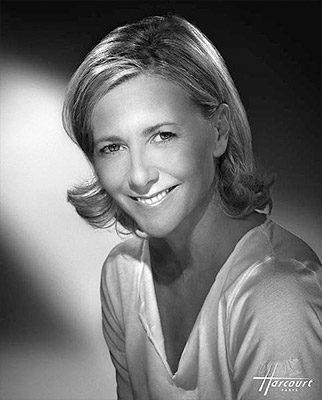 Claire CHAZAL our favourite news girl
Elsa ZILBERLEIN
The STUDIO HARCOURT owns about 1500 clichés of celebrities, becoming thus part of the French patrimony.
Be part of it too, by either taking photography or make-up classes, and be the Queen of Black and White Glam.
Zoé FELIX all hair out; highly studied.
STUDIO HARCOURT
10 rue Jean Goujon
75008 PARIS
Tel : 01 42 56 67 67