From model in her Twenties
TO
Top Model in her Forties
TO
The most beautiful sunshine smile in PARIS !
TO
The perfect PARISIENNE STYLE; no wonder she published a book on LA PARISIENNE,she's the BEST !
Cool and cas
TO
Chanelised
TO
Street-y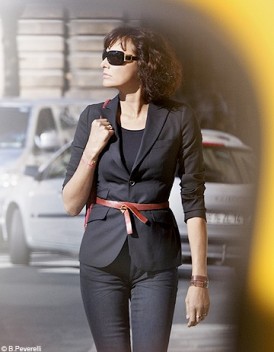 TO
Coffee break
'" Can I join you ?"
Inès and her irresistible frank smile
And always perfect make up.
TO
The perfect body ! Ugh ! Hate her !
TO
The perfect Parisienne Book !