HOTEL NEWS /
HOTEL ODETTE EN VILLE
in BRUSSELS :
Right next to the best shopping strip on Avenue Louise ( handy for your totes ) and settled in the quiet atmosphere of La Cambre woodlands ,
Hôtel ODETTE
will welcome you with its black and white cozy comfort.
Behind this venture, an unusual and kind story : Odette used to own a small bistrot and had developped a liking for a young boy who used to play outside her place and to whom she extorted the promise to take up her own house when she would die. It was more of a joke then a serious pledge !
Didier THIRY , the small boy , years later, when hearing about her death at the age of 85, remembered his promise and , even tough he was leading a successfull life in London with his Interior Decorator ally and wife Alisa, bought up the place and transformed it into a small hotel.
What he didn't expect was for his small hotel to become an "it-place" and he had so much success that he decided to drop the same good seeds in Brussels.
Voilà !
Hôtel
ODETTE EN VILLE
:
From the lobby to the rooms, the ame mat black adorned with touches of light colours, with the silver of frames.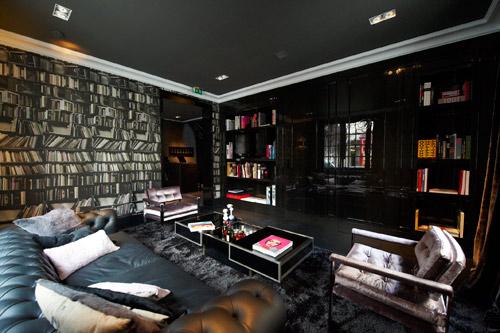 Black velvets, grey satin, touches of lilacs.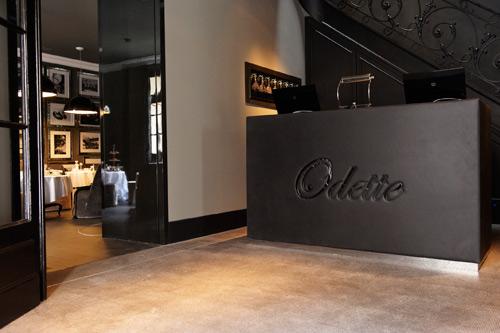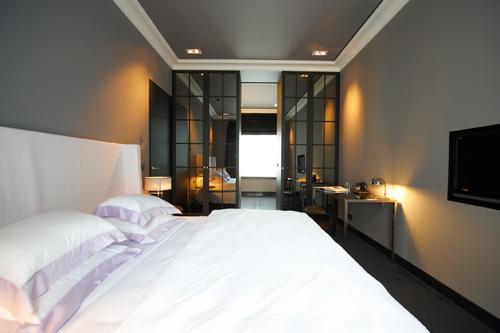 From the amount of photos shown, you can guess I like the place. So will you !
Hôtel ODETTE en VILLE
25 rue du Châtelain
1050 BRUSSELS
+ 32 (0) 2 640 26 26
http://www.chez-odette.com/