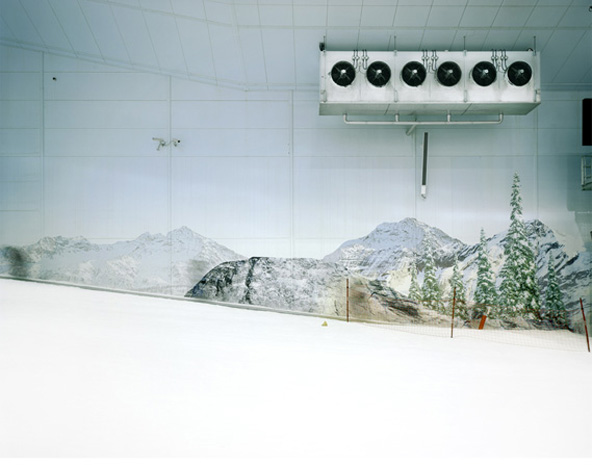 - Dubai and its bling-bling utter fancy luxury photographed by Catalan photographer Aleix PLADEMUNT at the Galerie Olivier WALTMAN : "Dubailand" is nothing more than an ode to the mirages offered by Star-Dubai .
But DUBAI seen with its inacurracies like their ski slopes, set up photographs.
From November 3rd till the 3Oth, 2011.
- Want to go for the extreme ?
'" LA FORCE SILENCIEUSE DE LIU XIA"
LIU XIA : Chinese painter, poet and photographer, and … wife of Peace Nobel Prize LIU XIABO, condemned to 11 years in prison for guess what ? yes, as always, a few damn words and political actions, peaceful acts though.
Since 2009, LIU XIA sees her husband only through the gentle and greeting bars of his prison and she is locked up in her own house in China.
This is the very FIRST TIME her works are being publicly shown . Black and White photographs of rag dolls she calls her " mean babies". These photographs come with poems probably to the attention of her husband and for freedom.
LIU XIA at
Salle des Fougères – Grand-Place
92100- BOULOGNE-BILLANCOURT
Till November 9th, 2011.