"MONGOLIE ENTRE DEUX ERES, 1912-1913"
No need to pack, no need to book a flight, no need to have all your injections done but you'll sure discover MONGOLIA allright , at
Le Musée Albert Khan
! I forgot that yeah, you might need a visa to cross Paris's border to go as far as Boulogne -Billancourt. Can you do that ?!
This charming place is full of poetry, better in Spring, Summer or Fall but what can we do, we're in Winter ! Dah.
Can it really be in Paris ? Yes ! Well, just next door, in Boulogne-Billancourt.
So, get a shock of the Far East with the superb photographs :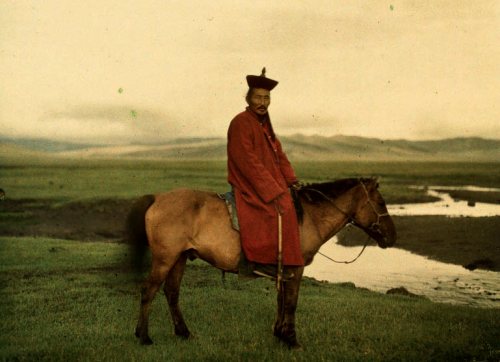 Jalkhanz Khutughtu Damdinbazar, around Ourga, Mongolia.
Does that sound any French to you ?
The Yellow Palace in Ourga.
Musée ALBERT KHAN
till September 16th, 2012.
and
"L'Eau, Trésor de l'Himalaya" :
In sanskrit, "Himalaya" means « the snow home ». Water is THE most precious resource of this country as it insures the life of more than a billion people . The Himalaya is the birthplace of the mega giants rivers of the Indian region : the Indus, the Gange and the Brahmapoutre.
« L'eau, trésor de l'Himalaya »
Till February 25th, 2012 at Pavillon de l'Eau
77 avenue de Versailles
Paris 16ème.