Chinese inspiration ? Surely. Serenity from his youth in Vietnam, with a sprinkle of American spice from the 50's with Pollock, Motherwell and Kline influence combined.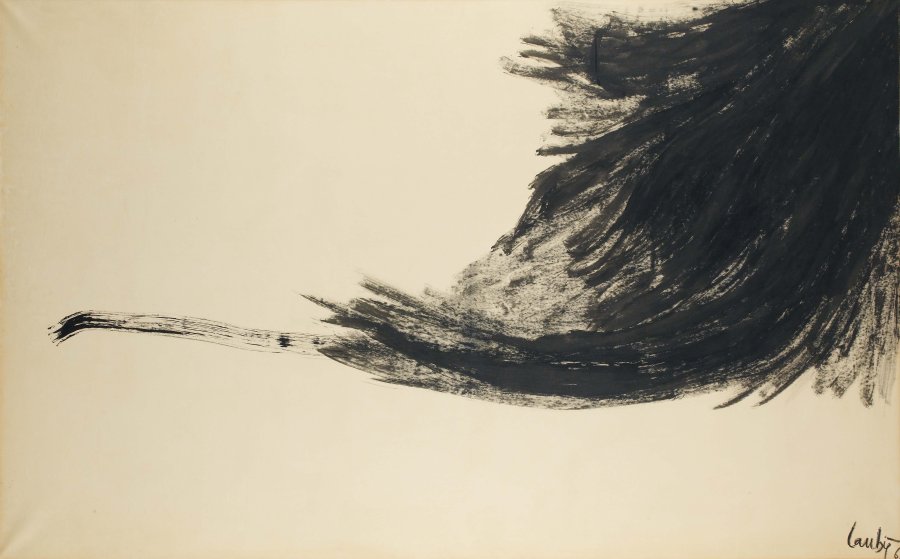 In René LAUBIES's mind, nature is not abstract. He sees "clouds, skies, sea and mountains. I am in harmony with nature, nature draws the strokes."
Breath, energy, signs … Pick your own meaning.
René LAUBIES at GALERIE ALAIN MARGARON till March 17th, 2012.
5 rue du Perche – 75003-PARIS
Tel : 01 42 74 20 52 from Tuesday to Saturday .