In 1969, the Halles de Paris are transferred to Rungis, in the suburbs of Paris. Les Halles were an ancestral market like Covent Garden in London, rebuilt from 1852 to 1870 by Baltard, but the residents suffered in their daily life with the discomfort of a highly lively early morning market . No one was really opposed to their move though.
Why not turn the magnificent glass and metal pavilions that the world envied us into cultural facilities?
Pompidou's government did not choose to hear it that way and opted for the distruction of this great heritage despite the mobilization of the Parisians. Through his photographs, Robert Doisneau testified of the liveliness of this sector. The development and transformation of les Halles is still a big issue today. As if this neighborhood were retaliating.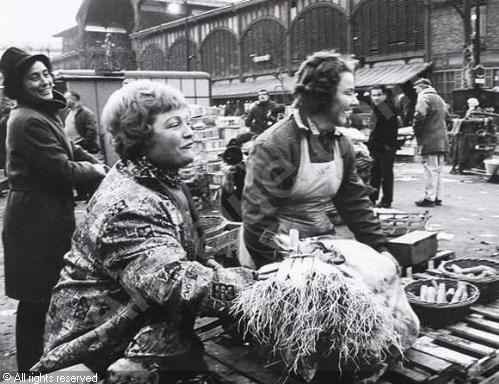 "Paris loses her stomach and a bit of her mind," writes Doisneau
Vladimir Vasak, a journalist at Arte tells this story in detail as an introduction to Doisneau's book on Les Halles while his photos are exposed today at the HOTEL DE VILLE. "I did speak to the former inhabitants of the district, I interviewed people who were in charge of the file at the time, only to finally ask myself how, in a very dogmatic way, has it been allowed to destroy all that in 1971.".
DOISNEAU wanted to depict the daily life of LES HALLES, the fishmonger, the butcher, the clients, the poultry supplier. He even ventured to Rungis and saw how lost were they all in those new warehouses, devoid of any life.
Till April 2012, at the HOTEL DE VILLE – Free entrance.