Save the dates :
- Till March 31st, 2012 : Lucien HERVE photographic work of LE CORBUSIER's architectural wonders at the Galerie Maubert.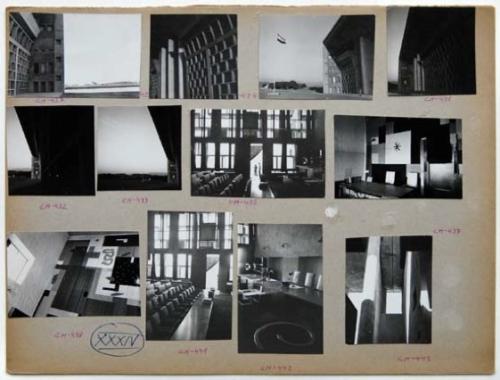 Galerie Maubert
20 rue Saint-Gilles - 75003 - Paris
http://www.galeriemaubert.com/
- Tomorrow's Design at VIA DESIGN 2012 till March 18th, 2012 : 16 prototypes of tables and benches, lightings, sofas and closets all done by the new generation of French Designers, in the project " Aides à a Création"
New fabrics, new techniques, new industrial processes.
"Tournicoti Tournicota" lamp
A bench you can fold in one move "Judo" by Jean Couvreur, a sofa made out of pleats "Couette" by Caroline Ziegler & Pierre Brichet ...
A lamp mixing leds and leather. Would it be for Hermés ?
Exposition VIA DESIGN 2012
Galerie VIA
33 avenue Daumesnil
Paris 12ème
http://www.via.fr/
- From March 28th till April 1st, 2012 : Art Paris Art Fair at Le PAD (Pavillon des Arts et du Design)
Le PAD - Jardin des Tuileries - 75001 - Paris
http://www.padparis.net/