MAISON MOSCHINO is set in an old railway station .
According to the late Italian fashion designer Franco Moschino, fashion has to be a joy - and a joke at the same time. In any case, it would be ill-advised to take it too seriously. Moschino used to poke fun at confirmed fashion victims with announcements like "Fashion can be hazardous to your health" or "Expensive jacket" emblazoned on items of clothing he had designed. The designer passed away at the peak of his fame, in 1994, aged 44; his fashion house, however, is keeping up the good work, cultivating healthy attitude towards all things fashion. Milan's freshly open
Maison Moschino
hotel could also be described as emblematic of his style. A long awaited and much talked-about project, it is definitely one of this spring's most impressive newcomers.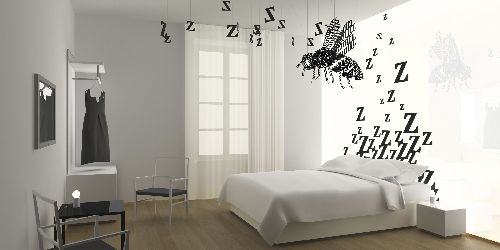 The concept of the new hotel was the brainchild of Rosella Jardini, the former "right hand" of Moschino, currently - the head designer of the fashion house. Maison Moschino is housed in a converted 1940s neo-classical railway station, a stone's throw from Corso Como. Just like Moschino's style, it is the epitome of positive thinking and joie vivre - a wonderful adventure of imagination, peppered with elements of surrealism, for instance, the lobby lamps are an interpretation of Moschino's classic "lampshade dresses". In one of the rooms red rose petals are falling from the chandelier, covering the bed and turning it into a real cloud of petals. In another one, the headboard is designed like a red strap dress, draped beautifully on a clothes hanger so that the rest of the bed seems to become its extension. Yet another, it seems, has been consumed by a forest, while a giant tea cup serves as the base for a glass coffee table.
According to the concept of the hotel, sleeping is a chance to dream, and dreams are fairytales we are allowed to experience for the first time. At Maison Moschino, your dreams will be colourful - no doubt about it!
Those are cushions, yeah !
The four-storey hotel comprises 62 rooms and 2 suites.
Rates: EUR 230-610
12 Via Monte Grappa
www.designhotels.com/maison_moschino
source :
http://www.anothertravelguide.com/