September and October are known in France to be the months of wine tasting, wine drinking, wine buying, wine everything.
A few selected adresses if lost in Paris :
- LEGRAND Filles et Fils: still a great place to enjoy wines, hearty good fare, and all the wine accessories you could think of and more, in the covered passage way Galerie Vivienne. Wine with a zest of history.
1, rue de la Banque, 75001, Paris. Tel: 01 42 60 07 12.
- LAVINIA : the temple of wines from the world over. No better address to make the most outstanding discoveries.Taste the Iberico with a New Zealand "Mission".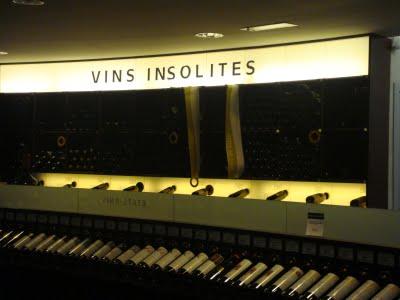 3 boulevard de la Madeleine – 75001 PARIS
- CAVES TAILLEVENT: yes, you heard right, it HAS something to do with TAILLEVENT the starred restaurant . Come on , dare step in, I know, Its quite bewildering as it looks SO classical, so Bourgeois. Wonderful clarets, and soft on prices.
199 rue du Faubourg Saint-Honoré – 75008 PARIS
- WINE by ONE: the only joint where you have the choice among 100 wines by the glass. Learn the secrets of wines every Saturday evening.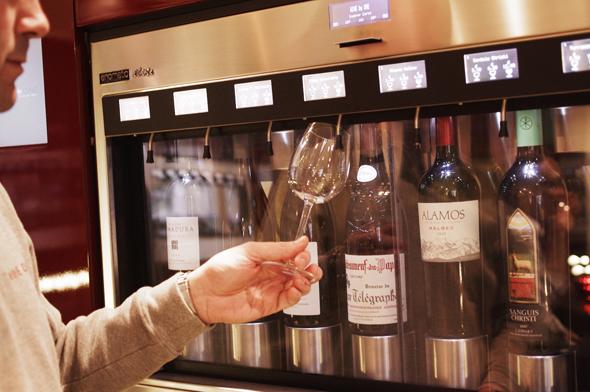 27 rue de Marignan – 75008 PARIS
And a warm Autumn recipe for a little comfort :
Any piece of veal will do the trick; cook it in the oven. Salt, pepper : an evidence. Rosemary : an option. Flimsy slices of bacon on top : a thrill.
Warm up on the side some "morilles" ( morel mushrooms), add 100 grs of gooy Gorgonzola cheese, salt and pepper and for the worst of you, a dab of fresh cream. Ah ! Ah! Put it all together and warm your whole body up with that wonderful hearty dish !
Enjoy !