My long time favourite Christophe JACROT
When Christophe JACROT makes rain look like snow.
A wintry cuddle between two chairs by Christophe JACROT
Maillol's muse stiff with cold in the Tuileries.
Busy busy
Help! Where's the horizon????
Place de la Concorde messed up by the snow.
Come on, you'll make it…
When snow is calm.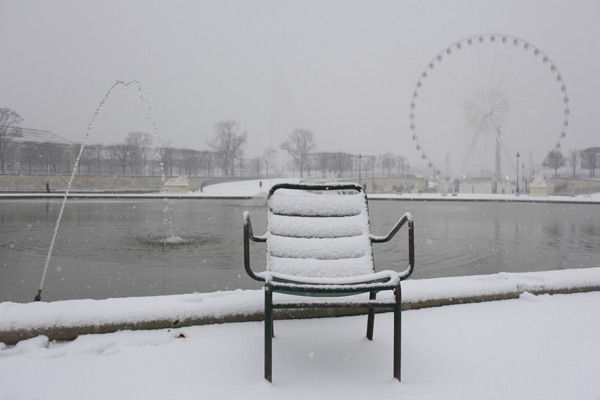 Snowy loneliness at the Tuileries
http://estheraparis.canalblog.com