- DAVID HOCKNEY AT GALERIE LELONG- till March 2nd, 2013.
David Hockney, don't insult my intelligence, you DO know who he is, don't you ??, though almost blind, still ahs a strong craving for painting.
A man of his century, our iPad artist has definitely embraced new technology !Goodbye brushes, oils,watercolours,pencils, canvases?
David is having fun with his new tools, but apparently London fell for it as well as Cologne, where a large exhibit of his work is underway.
He can now 'paint' faster, with more ease, and produce limited edition prints on high-quality printers.
Drawing in a Printing Machine
From January 17 to March 2nd, 2013
GALERIE LELONG
13, rue de Téhéran, 75008 Paris.
Open Tuesday – Friday 10.30am – 6pm, and Saturday from 2-6.30pm
- LES MILLE ET UNE NUITS at l'INSTITUT DU MONDE ARABE
Who hasn't dreamed at the mere mention of the Mille et Une Nuit of Shéhérazade and of erotic and mysterious stories?
Come on, don't play shy.
Well, whatever question you might have, and if you want to plunge in a world of fantasy and of surprises, 300 works await you at the INSTITUT DU MONDE ARABE .
This masterpiece has "no end", or has "all ends", its cultural richness is enending; it smells of mythology, beliefs, flows between the Orient and the Occident.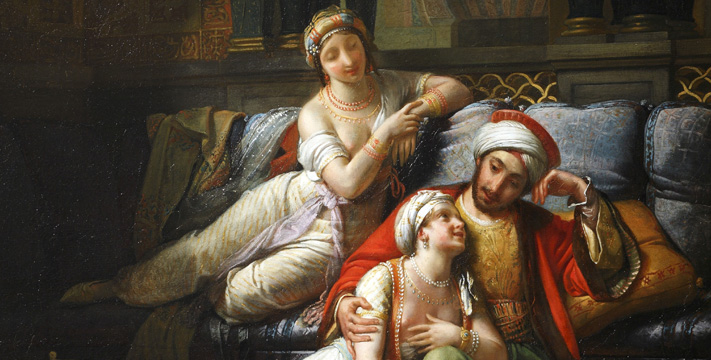 Les Mille et une nuits, Institut du monde arabe, till April 28th, 2013.
1 rue des Fossés Saint-Bernard, Paris 5e

Every day except Monday from 10am to 6pm
Friday till 9.30am
and Saturday,Sunday from 10am to 7pm.
- REVE DE MONUMENTS at the CONCIERGERIE till February 24th, 2013.
Castle models, video games, toys all reflecting mysterious architecture.
LA CONCIERGERIE
2 boulevard du Palais. Paris 1 er
Every day from 9.30am till 6pm.
Free
- DALI AT CENTRE POMPIDOU till March 25th,2013.
If you haven't given it a shot yet, what are you waiting for ????
- MARIE LAURENCIN at MUSEE MONET-MARMOTTAN – till July 21st, 2013.
- DENIS ROUVRE-"LOW TIDE" at LA PINACOTHEQUE –till March 17, 2013.
Japan, Honshu, March 11, 2011:Magnitude 9 earthquake.
The tsunami : 600 kms of coastline devastated, 21 000 victims, total destruction, nuclear accident of Fukushima.
"In November 2011 and February 2012, I was on the spot, without preconceived idea of what I was to do. I was driven primarily by the need of confronting me to a reality that escaped me and my imagination rejected. I have walked 300 kilometres of coastline, those who were the most affected. An extreme desolation reigned. The giant wave had spared nothing. I photographed these landscapes without thinking, convinced that I needed time to understand the cataclysm."
Denis Rouvre
Denis Rouvre – Tomoko Ujie