Verdegris Lady
Those french, always kissing in the parks !
Maris-Antoinette is appalled ! She lives now in the Basilique Saint-Denis.
A resemblance with Mowgli for that little kid, amid all the stone population of the Musée d'Orsay.
Wonder who she is dreaming ? …
How can stone be as thin and eary as a veil ?
In need of a pedicure ?
Look at her back : slim and fleshy though.
And her hair as if real.
I couldn't resist to put one after the other 3 pictures of the same sculpture as each delivers a different atmosphere.
Doesn't it look like a sepia photo ?
Look at these girls, hiding in the bushes at the Tuileries !
Desperate housewife in the 3éme arrondissement !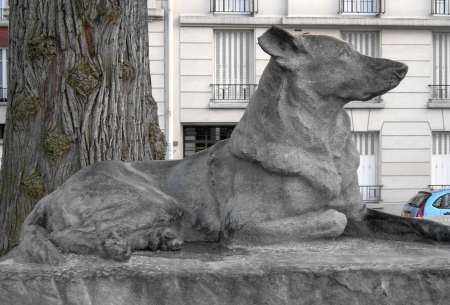 So handsome !
Aren't they having fun ???!!!!